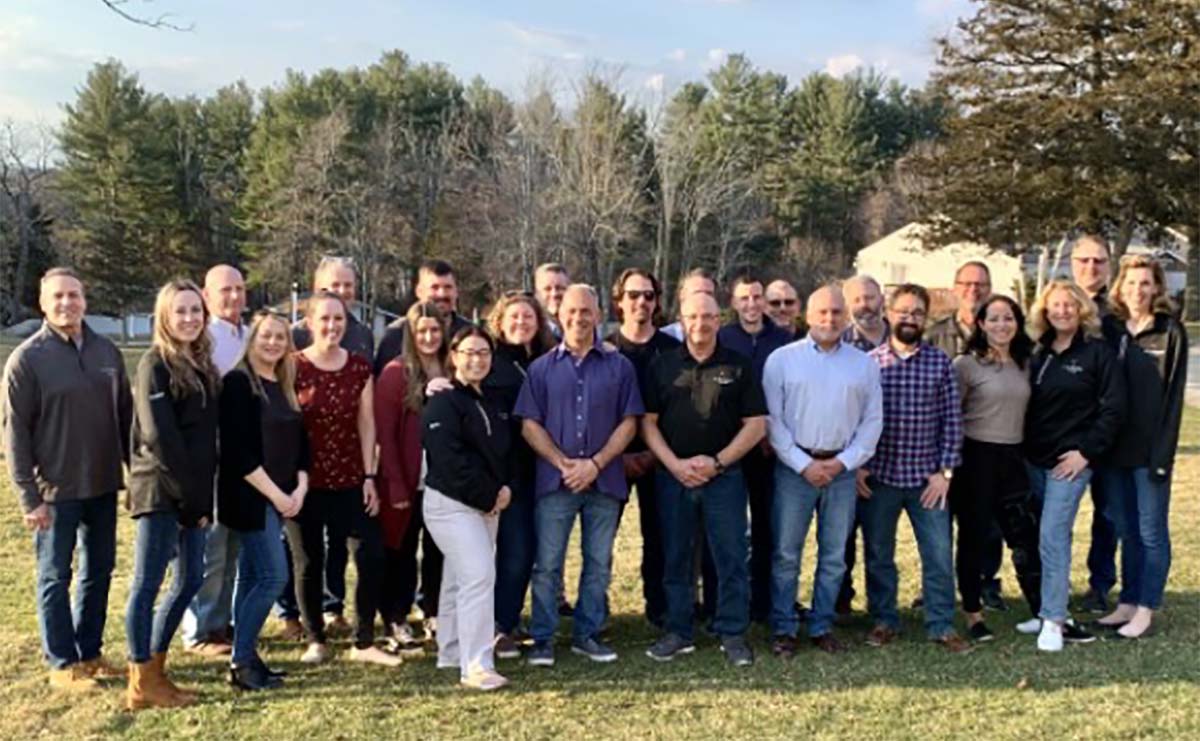 In case you missed our social media post this week, the F.H.Perry crew finally got together and celebrated last Friday.
The F.H. Perry Company Day is always one to remember.
We work on ourselves and the company all at the same time.
Because without each of us the company isn't the same.
At the start of the day, the room itself is our blank slate, quite literally, but by the end of the day the walls are fully covered in posters, artwork, group project presentations, and personal and professional ambitions we each name. It's colorful and heartfelt, just like each member of F.H.Perry Builder.
This year Company Day was a first for many of the FHPB'ers– our company grew quite a bit in 2021– but the beautiful thing about Company Day is it gets everyone on the same page. We all experience the projects and workshops fresh and "new". For me personally, it's invigorating to stretch ourselves as a team in this way.
A lot of what we talk about is YOU; our homeowners, clients, trades, architects, designers, previous clients and future projects. We discuss how to improve our services, our process, our product and ourselves.
We hope you will be able to see and feel some of this work as we get deeper into 2022. We can't wait to bring our whole selves to you!
"The secret of change is to focus all of your energy not on fighting the old, but building the new." -Socrates
I am always here for you.
Email me at eathorn@fhperry.com with any questions or service requests.